The 2020 Dream Home, built by High Mark Homes, features elements of French-modern design with simplistic Scandinavian essentials. The expansive floor plan emits a grand atmosphere, while keeping the entire space feeling cohesive, uniform, and bright.
With 5571 total sq. ft., this 5-bedroom, 3.5-bathroom floor plan provides a stunning balance between sophistication and modern design. The home incorporates bold new styles that blend seamlessly with traditional touches, and a chic and stylish palette. Integrating warm woods, cozy subdues hues, and simplistic lines; the generous main area is a place of relaxation and splendor.
When you include appliances,  furniture,  landscaping and all the extras that make it a Dream Home the value is over 1.4 million dollars.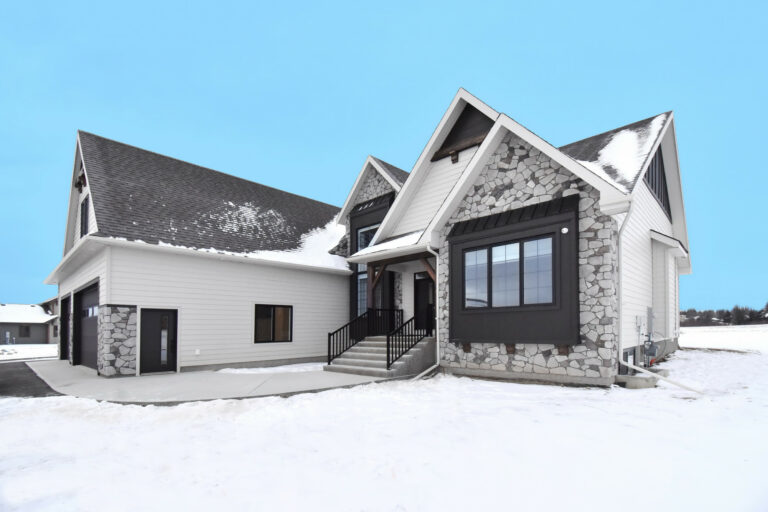 The master bedroom has an allure of harmony. The space integrates original flare with small insinuations of luxury. Modern features are highlighted in the ensuite, encompassing a minimalist space for your mind and body. Retreat from the day in the large walk-in shower, or soak in the free-standing tub.
The lower level in the 2020 Dream Home speaks to hospitality. Enjoy a space created for all ages and interests. Spend your evening watching the latest sports, practicing your climb, or channeling your inner gamer. The home is a complete source of entertaining.
Around back you will unveil an inviting 4-Seasons deck which is framed out by glass overhead doors. These doors open to reveal a screen that allows you to expose the warm summer sun or nestle away from the harsh winters. No matter the weather, this inviting atmosphere will be a main abode for entertaining.
This magnificent home incorporates the old with the new, letting unique pieces complement one another and stand together. Cozy textiles, metal design and touches of gold complete this home. Catch site of the Hardie Siding, Fieldstone Rock, Timbers and Natural Wood Corbels that fabricate a traditional design on the exterior of this home.
Dream Home Lottery Tickets